Tecizeverything Professional
Cloud Computing Development

Services
Best Cloud computing development services from Tecizeverything will help you get ready for the future. Integrate cutting-edge technology into your IT environment without any problems and lead your business to success like never before.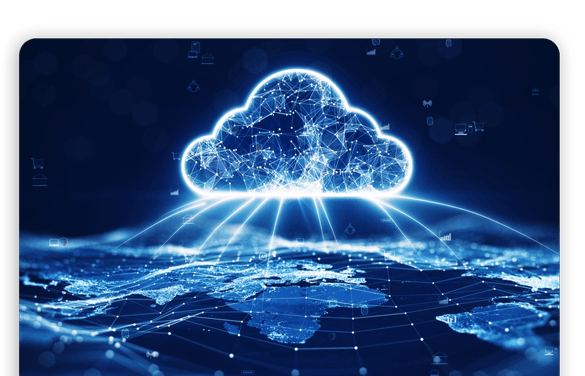 Tecizeverything as Your
Cloud Computing Development

Partner
With Tecizeverything, your trusted partner in navigating the changing world of digital transformation, you can see how cloud computing can change your life. As the best company for Cloud Computing Development, we focus on making IT solutions that will last and meet your changing needs.
Cloud Application Development

Can Help Your Business Grow
At Tecizeverything, the best Cloud development company in New York, we love making complicated things easy to understand. Our skilled cloud workers build smart environments that are both cost-effective and help the company grow at an exponential rate. With our help, your business can use the power of cloud computing to meet the needs of a market that is always changing.
The Advantages of
Cloud Computing

Services
The cloud makes it easy to use a wide range of technologies. This lets you come up with new ideas faster and build almost anything you can think of. You can quickly spin up resources as you need them.
With cloud computing, you don't have to set up more tools than you need up front to handle future business peaks. Instead, you make sure you have the right amount of tools. You can turn up or down these tools to quickly increase or decrease capacity as your business needs change.
With the cloud, you can switch fixed costs, like data centers and real servers, for variable costs and only pay for IT when you use it. Also, because of economies of scale, the fluctuating costs are much less than what you would pay if you did it yourself.
Our Comprehensive
Cloud Computing Development

Services
1. Cloud Assessment Consulting:
Our team of cloud experts digs deep into your business's needs, current application architecture, and wants to create a road map for innovation-driven cloud solutions. Take advantage of our strategy advice on the best frameworks.
2. Cloud-Based Web and Mobile App Development:
Tecizeverything's experts can help you build, reuse, and combine custom cloud-based web and mobile apps. Because we know how to use the most popular platforms well, cloud features can be used to their fullest.
Tecizeverything's TOGAF-Certified enterprise architects lead the way in making SaaS-based software products that offer unmatched speed, scalability, and accessibility. The user experience will be seamless, and control will be easy.
4. Cloud Integration Services:
Our experts connect your apps, processes, and databases to different cloud services and EDI endpoints in a way that doesn't affect your business.
5. Application Migration Services:
Move old apps and in-house systems easily and with little downtime to the latest Cloud platforms. Our Cloud computing development company near me makes sure you get the most out of cloud powers.
6. Cloud Analytics and AI:
Combine the power of the cloud with machine learning and big data for digital results that will change the world. With cognitive apps, you can make it easier to analyze data and automate planning.
Grow Your Business with
Tecizeverything
Our best Cloud computing development agency includes a wide range of services that are all meant to help your business in every way. You can count on Tecizeverything's years of experience with technology and strong domain knowledge to help you get the most out of your project.
The Many Benefits of
Choosing US
Tecizeverything does a great job of analyzing the unique scaling needs of your project and carefully building elasticity into the design to make scaling easy and smooth. This makes sure that your application grows as your business does.
Tecizeverything's design approach is forward-thinking, so your apps are ready for the unexpected. Our method makes sure that failures are automatically fixed, so service is never interrupted. We also make apps that are truly future-proof in the cloud, which is always changing.
Use Tecizeverything to take advantage of how fast it is. We speed up access to data by using intelligent caching and optimized content delivery services. This reduces latency for static data and makes your cloud apps more responsive overall.
Data protection is the most important thing at Tecizeverything. Our all-around method protects your information both while it's being sent and while it's being stored. Robust encryption and safe design strategies create a wall that can't be broken through, giving you peace of mind in the digital world.
5. Decoupling Components:
By separating components, you can give your apps more freedom. As a leading Cloud computing development company, we design app parts that are only lightly connected to each other. This makes dependencies much smaller. This well-thought-out method not only makes scaling easy, but also makes independent testing easier.
Tecizeverything knows how important it is to choose the right platform. Whether you need IaaS, PaaS, or SaaS, you can count on our experts to help you find the best fit. Your business's specific needs will be met, giving you a good start in the ever-changing world of cloud computing.
How We Help
Companies Grow
Tecizeverything is dedicated to helping businesses achieve their goals of getting a strong foothold in the retail and online shopping markets. Using our cutting-edge cloud computing creation services, you can make more money, build stronger relationships with customers, and quickly grow your business.
Frequently Asked Questions
With these services, you can build, launch, and manage apps on cloud platforms, which makes them more scalable and efficient.
It can be scaled up or down, costs less, can be set up quickly, and has better protection, all of which lead to better customer experiences and growth.
With many years of experience, we offer skilled solutions, seamless integration, data security, and the best way to use the cloud.
We required a powerful CRM system to centralize all of our customer information and standardize all of our business processes as we expanded. Tecizeverything CRM developers blew us away with their work. They created a CRM system from the ground up to meet our specific requirements as a company.
Tecizeverything has been crucial to modernizing our web presence and propelling our company forward. Their digital advertising approaches are original and highly efficient. They care about our company's success and work hard to learn about our needs.
I highly suggest Teciz everything's search engine optimization service. In a few of months, they were able to boost my website's visibility on search engines. Their staff has extensive understanding and stays current with SEO developments.
We're committed to staying prior and curve and we're fulfilling and developing new skills, and trends techniques to ensure amazing results for our clients.
Our highly skilled team accelerates innovation and creates new revenue streams, through our unique engagement method, you'll be informed at every step of the way.
We work at the highest standards to deliver the best results and create technology-backed business solutions for clients ensuring that they get the maximum value from their investment.