Game Design & Development
Game Design and Development Services

That Push Boundaries - Transforming Ideas into Immersive Gaming Experiences
We specialize in creating compelling, interactive games that captivate players at Teciz Everything. We bring your concepts to life with stunning visuals, seamless gameplay, and interesting narratives courtesy of our expertise in Unity 3D, AR/VR, and Unreal Engine game development. Our passionate team of expert game artists & developers puts forth endless effort to produce cutting-edge experiences that transcend expectations.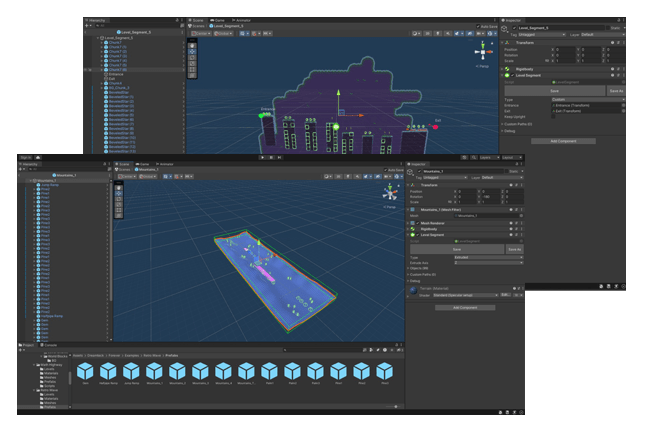 Our
Game Development Process: Building Dreams, Crafting Experiences
With our unrivaled expertise in cutting-edge technology, our team of visionary artists and our unwavering passion for gaming, we are here to redefine the very essence of game development.
1. Full Cycle Game Development:
We bring your game vision to life, handling every step from concept to launch. With our expertise in game design and development, we create a seamless player experience.
Collaborate with our team of expert game artists & developers, combining your ideas and expertise with our technical prowess to create exceptional games that captivate and entertain.
Experience the magic of our skilled artists as they transform worlds into breathtaking visuals, mesmerizing character designs, and captivating environments.
4. Game Concept Creation:
Let us be the catalyst for your game's success. With our innovative approach to concept creation, we sculpt unique ideas into engaging narratives, ensuring your game leaves a lasting impression.
5. Game Quality Assurance:
Every detail matters. Our rigorous quality assurance process guarantees that your game performs flawlessly, providing players with a seamless and immersive gaming experience.
6. Game Maintenance and Support:
We are committed to your game's long-term success. Our dedicated team provides ongoing maintenance and support, ensuring your game remains updated, optimized, and glitch-free.
As a top-notch game development company, we channel our passion for gaming and our expertise in game development services, channeling them into a creative forge that brings extraordinary experiences to life.
Igniting the spark of imagination, our artists wield their pencils to create captivating concept art, laying the foundation for your game's unique visual style and gameplay mechanics.
We add depth and dimensionality to your game's visuals, expertly applying shading techniques that infuse scenes with realism and evoke a range of emotions, setting the stage for an immersive adventure
From scratch, we meticulously sculpt 3D models that embody your game's characters, environments, and objects, crafting intricate details that transport players to awe-inspiring realms.
Breathing movement and personality into your creations, our animators weave their magic, choreographing fluid and dynamic movements that make characters come alive and interactions feel exhilarating.
The heartbeat of your game, our skilled developers meticulously craft the code that powers your vision, creating a seamless blend of functionality, interactivity, and innovation that keeps players enchanted.
Before players embark on their epic journey, we put your game through its paces, subjecting it to rigorous testing and quality assurance to ensure a flawless experience that surpasses expectations.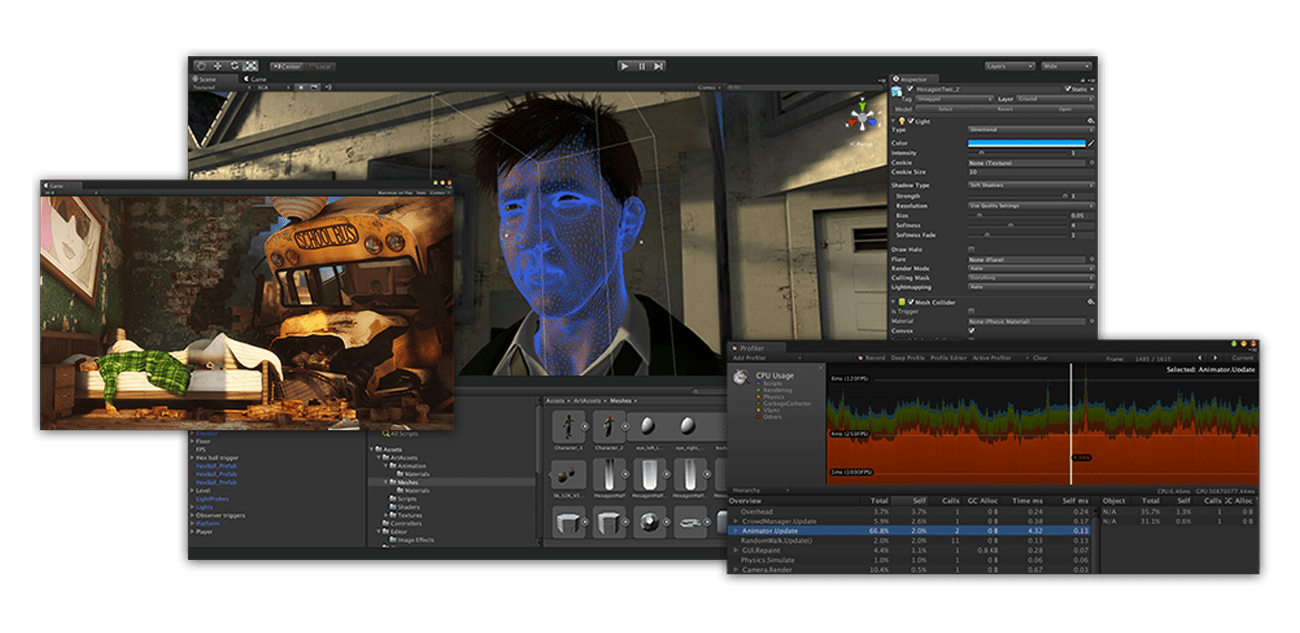 Why Choose Teciz Everything As Your
Top-Notch Game Development Company
We blend the expertise of our team of expert game artists and developers with the customizable solutions offered by our game design and development services.
Our team of expert game artists and developers possesses an unrivaled level of skill and knowledge in the realms of game design and development, ensuring that your project is in the hands of true professionals.
With our game design and development services, you have the flexibility to hire game developers as per your specific needs, allowing for tailored solutions that align perfectly with your vision and requirements.
As a game development studio driven by creativity, we constantly push boundaries and explore new frontiers, infusing each project with fresh ideas, cutting-edge technologies, and innovative gameplay mechanics.
Our team of game artists excels at creating visually captivating experiences, combining artistic finesse with technical precision to craft breathtaking worlds, mesmerizing characters, and immersive environments.
Commitment to Excellence:
We are dedicated to delivering nothing short of excellence. From the initial concept to ongoing support, our top-notch game development company is committed to surpassing your expectations and ensuring the success of your game.
Teciz Everything - Your Premier
Game Design & Development

Partner
Immerse yourself in gaming excellence with Teciz Everything, the trusted choice of industry leaders in game development. Experience exciting and unforgettable gaming with our comprehensive game design and development services. Harnessing the power of Unity 3D game development, AR/VR game development, and Unreal Engine game development, we create captivating motion graphics and gaming experiences. Contact us today to embark on an exhilarating gaming adventure unlike any other.
We're committed to staying prior and curve and we're fulfilling and developing new skills, and trends techniques to ensure amazing results for our clients.
Our highly skilled team accelerates innovation and creates new revenue streams, through our unique engagement method, you'll be informed at every step of the way.
We work at the highest standards to deliver the best results and create technology-backed business solutions for clients ensuring that they get the maximum value from their investment.