Software Development Outsourcing Services
Tecizeverything
Software Development Outsourcing Services
Are you ready to take your business into the future of speed and innovation? You don't need to look any further than Tecizeverything for the best software development outsourcing services.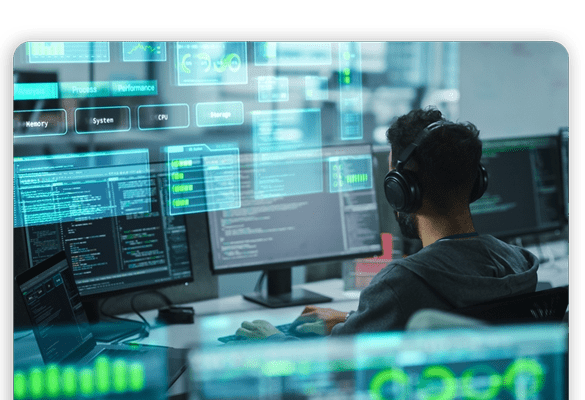 Discover Excellence with the best
Software Development Outsourcing

Company in New York
The name "Tecizeverything" is synonymous with dependability, and the company has been in business for many years. We've worked with more than 3000 clients and given them custom solutions through a process-driven method.
Harness the
Power of Our Software Development Outsourcing
Discover the profound impact of collaborating with Tecizeverything, a platform that offers groundbreaking software solutions and unparalleled achievements. Embrace the practice of the best software development outsourcing and allow us to play a pivotal role in shaping your digital future.
Why Opt for
Software Development Outsourcing

Over In-house Teams?
At Tecizeverything, we've worked hard to put together a team of tech experts from all over the world that is both diverse and active. This large pool of talent is full of people who each bring their own ideas, skills, and experiences to the table.
In the fast-paced digital world, time-to-market is often the difference between keeping ahead of the competition and falling behind. The software development outsourcing services from Tecizeverything are based on the ideas of efficiency and speed.
Technology is always changing, with new systems, languages, and tools coming out all the time. To get around this complicated terrain, you need a team with adaptable tech skills, which is what Tecizeverything is known for.
Our Comprehensive
Software Development Outsourcing

Services
1. Advanced Software Consulting:
Advanced software consulting specializes in effectively aligning company objectives, digital strategies, and state-of-the-art technology stacks to provide exceptional project outcomes.
2. Custom Software Development:
Thoroughly analyze corporate requirements to identify precise needs, and develop tailored solutions that surpass competition.
Addressing process bottlenecks through the modernization of current technological systems, with a focus on achieving smooth integration and maintaining data security.
Engage our team of experts to salvage and revitalize stagnant projects, while sticking to industry-recognized best practices to get the most favorable results.
The integration of DevOps involves incorporating cutting-edge processes in order to develop agile and aesthetically pleasing software solutions that improve client experiences.
Facilitate the shift towards a cloud-enabled, adaptable environment through the implementation of streamlined applications, reinforced by robust procedures for secure cloud migration.
Build
Your Brand

with Tecizeverything
If individuals are experiencing a multitude of development challenges that are impeding the progress of their digital ambitions, they have arrived at the appropriate location. Tecizeverything, being the best software outsourcing development agency in New York, offers a comprehensive range of verified specialists who possess the necessary skills and expertise to successfully tackle any given task.
1. Requirement Gathering:
A good software development process starts with a deep understanding of what your project is all about. At Tecizeverything, the first thing we do is learn about your project's goals and make sure that every part fits together well.
From the idea to the finished product, you have to look into many different aspects. With project assessment, we get to the heart of your business and learn about its core values, goals, and unique place in the market.
A good partnership is built on being honest and talking to each other clearly. Our process for making proposals is meant to give you a complete road map. We put together a detailed proposal based on what we learned during the requirement gathering and project assessment steps.
In today's competitive world, privacy is of the utmost importance. By setting up a strong Non-Disclosure Agreement (NDA), Tecizeverything puts your intellectual property and private information first.
To make a great piece of software, you need a team of experts whose skills support each other. Tecizeverything chooses professionals with proven knowledge and matches their skills to the needs of your project.
Transparent growth is at the heart of how we work. As we move forward with development, we promise to keep you up to date at every step. Regular updates and scrums become the rhythm of how we work together. This makes sure that you know about progress, goals, and any new concerns.
How We Help
Companies Grow
When you outsource software development from Tecizeverything, you get a team that is creative, quick, and tech-savvy. They can handle the challenges of the modern digital landscape.
Frequently Asked Questions
A Software Development Outsourcing Company designs, develops, and maintains company software solutions using external resources, expertise, and talent. These organizations make it easy to hire experienced workers remotely for projects.
Outsourcing software development provides access to diversified expertise, cost savings, faster time-to-market, and emphasis on key company tasks. It also improves software projects with experience in specialized technologies and frameworks.
The best firm for your project depends on their competence in relevant technologies, industry experience, portfolio of completed projects, client testimonials, communication skills, and ability to fit with your project's aims and values. Before deciding, research and evaluate thoroughly.
We required a powerful CRM system to centralize all of our customer information and standardize all of our business processes as we expanded. Tecizeverything CRM developers blew us away with their work. They created a CRM system from the ground up to meet our specific requirements as a company.
Tecizeverything has been crucial to modernizing our web presence and propelling our company forward. Their digital advertising approaches are original and highly efficient. They care about our company's success and work hard to learn about our needs.
I highly suggest Teciz everything's search engine optimization service. In a few of months, they were able to boost my website's visibility on search engines. Their staff has extensive understanding and stays current with SEO developments.
We're committed to staying prior and curve and we're fulfilling and developing new skills, and trends techniques to ensure amazing results for our clients.
Our highly skilled team accelerates innovation and creates new revenue streams, through our unique engagement method, you'll be informed at every step of the way.
We work at the highest standards to deliver the best results and create technology-backed business solutions for clients ensuring that they get the maximum value from their investment.